10 Secrets of Super Successful Video Marketing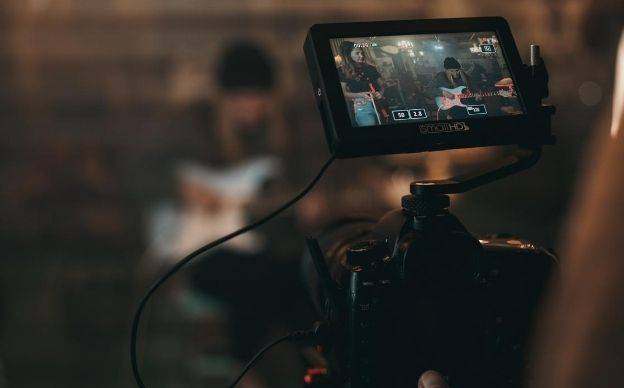 Video Marketing has become one of the most influential and effective means of digital marketing. Here are 10 secrets that will help you in a super successful video marketing:
Determine the audience for the video: Defining the target audience for a video helps in knowing what the audience would like to watch. If the content of the video is something that the target audience would not relate to, the communication will fail, resulting in a failed video marketing.
Make it short: Internet users do not have a lot of time to devote to a single video as there are multiple videos, audios, and other media surfacing on the internet that provides useful information. It is hence advisable to make short videos with effective content instead of long ones. One minute is the ideal length for any video today. The longer the video goes, the more chances of the video is stopped.
The first 10 seconds have to be the Best 10 seconds: The first few seconds of the video set the tone of the whole video. 20% of viewers, according to Visible Measures Research tend to skip off a video within 10 seconds or even less, if not noticeable. Getting right to the main part of the video and providing good answers to the question "why should we watch it?" with content that attracts the viewer can help you make your video successful.
Make the audiences laugh to ensure success: It is known to all that humor sells. That is because a little laughter never hurts anyone. Laughter is a reaction that creates engagement which in turn sells. A video that can make you laugh has the most potential to get shared and bring you the success tag. Hence, let your video be full of humor and life.


Also Read: Golden Rules of Video Production

Story over sales, it sells: A video with a good story grabs more attention and sells than a video that just tries to push a product directly. Video content expressing values a brand offers for its customers is more liked by people. Value-added videos that have something new to provide-knowledge, information, concepts attract more viewers as opposed to promotional videos talking about a product and its benefits directly.
Mobile-friendly videos are more successful: With the number of mobile users reaching 5.13 billion in 2018, there is an increase of 4% year on year. With people switching to mobile browsing extensively, videos that are compatible with smartphones and are downloadable on mobiles do better business.
Search optimization is a must: A successful video needs to be well optimized for search. It should have a title with the most searched or relevant keywords, add tags, and a description. The title should preferably have less than 66 characters to ensure that the main text in it is not shortened in the search results.
An interesting thumbnail is always attractive: Even before a video starts playing, it is the thumbnail that attracts viewers. So the thumbnail has to be chosen in a way that excites the viewer so much so that they are compelled to watch it.
Brand and influencer collaborations: Peer recommendations over company ads are trusted by 90% of people today. More than any brand claiming of itself to be good, what works even better is a trusted influencer the product, service, or brand. Collaboration with other brands and influencers in your own space to increase the reach of the video content is all that you need to focus on for successful video marketing.
Call to action: Call to Action in a video does not necessarily have to lead someone to sign up for sale directly. In a video, Call to Action might include a lot of things by asking viewers to subscribe, follow, like, share, comment on the video.
Published by: cwt