Does my business really need digital marketing? Part I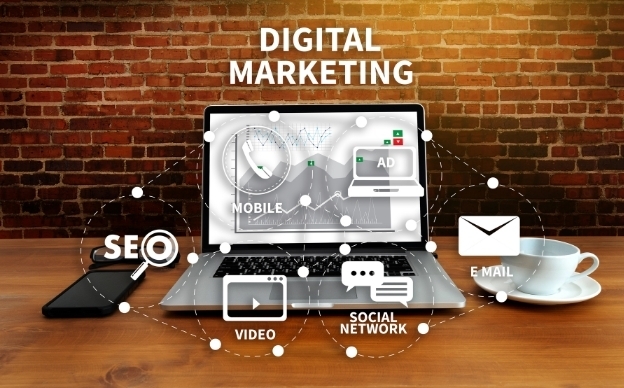 The simple answer to this question is yes. In this day and age, when almost all businesses have realized the importance of having a digital presence, some have leaped forward manifold with utilizing it a lot better to get results even in today's chaotic environment. However, it does help to know what are goals you want to achieve with your online presence. These goals can vary from building social relationships with potential or existing customers, finding new customers online, to generate new leads online, and even selling online. 
Here are some of the various ways in which you could use
digital marketing for business
:
Social Media

: While many brands exist on social media platforms, few really use the platforms to their true potential and are able to

get business from Facebook

or track

leads from Instagram

.
Even fewer realize the importance of being able to interact with brand followers and users on Twitter or LinkedIn that could possibly be some of the

most important social media platforms for business

.

Google: We all know Google exists and almost all of us use it on a daily basis to find what we're looking for. However, when last have you checked where your business figures on google. If it is on anything but the first page, think about how many times you actually went to pages 2-3-4 of a search to find the results you were looking for.
The first step to being found on google is in fact creating and managing your business on it. Google My Business helps you clearly establish your authenticity with proper information about your business, your website, contact details, hours of operation, photos and videos, and even customer reviews.
So, the answer to your question "How do I get on the first page of google"? lies in having your business described in the perfect way your audience would search for you. More on how to take this further in the next point.
Search Engine Optimisation (SEO) & Online Advertising: If you want to really be found and ramp up your digital presence online, working on your SEO and targeting your google ads or social media ads is the most cost-efficient and best way to get the best value for money marketing.
As said at the start of this article, it is important for you to know what are your online business goals. This will help in using SEO tools on your website to ensure better searchability online and better visibility eventually.
Keep in mind, SEO isn't going to give you overnight results but needs to be regularly fed and updated.With the rate at which the search algorithms change, it is important to be agile and adaptable at a quick pace here in order that you stay relevant and sustained.
If you do want instant results for business online, advertising is the way to go. From google ads to the strategic use of ads on social media, results will vary depending on how well you've defined and targeted your audience. Consider yourself a fisherman you're in the business of selling Norwegian Salmon and the world wide web the ocean.
Unless you know where to go, the patterns of movement of fish, you'd be wasting a lot of time and energy throwing your net into the wrong waters.
Also read: 5 Reasons How a Social Media Marketing Strategy can Grow your Business
So, to sum up, some of the key advantages of digital marketing, they're as below: 
More revenue 
Adds value to your business 
New potential customers 
New opportunities for expansion 
Better customer relations 
High conversion rates 
We'll be updating you with the second part of this informative blog soon that will explore more parts of your digital marketing journey exploring the Sales Funnel, the CRM, email marketing, and opportunities on your website. Till then, stay safe and mask up! 
Published by: cwt