Does my business really need digital marketing? Part II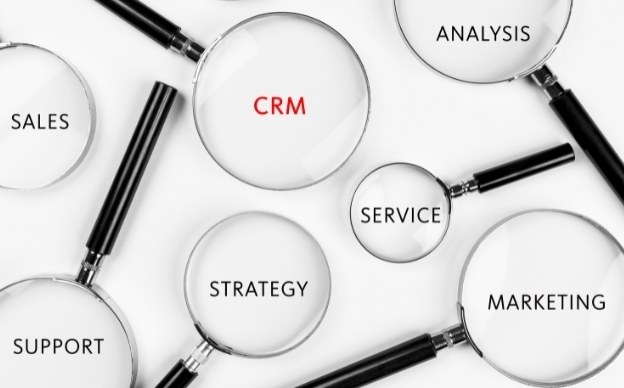 In the previous post we got a brief idea about how digital marketing can benefit your business when it comes to social media, using google
my business, google ads and getting on the first page of search engines using search engine optimisation effectively.
We now move on to exploring the Digital Sales Funnel, the CRM tools, email marketing and opportunities on your website.
What is a Digital Sales Funnel? And what are the best options available?
When we organise all our marketing tactics towards a goal of getting more website traffic, the next step is to convert them into high value leads or sales and ultimately ambassadors of your business through their experience.
The first step in this is of course to create foundation for your business. Define what it is exactly that makes your business or brand different from others. You also want to make sure that your branding, your user experience online and offline, products are all in place and stringed together by uniform elements that connect the brand experience. You should also know your brand personality and your target audience at this stage so you know you aren't shooting in the dark.
The next stage is largely where you rope in all your digital leads as we described in our previous blog [ Does my business really need digital marketing? Part I ] through cost effective website building, search engine optimisation, digital advertising, content marketing, use of influencer marketing, referrals and email marketing.
Now that we have all the traffic directed to the website, our next step is creating a digital sales funnel.
How to convert website traffic into sales?
This is the actual part where the funnel kicks into action with its final objective being a conversion. A conversion is usually a sale oriented goal which could be an upsell, a down-sell or additional access to gated content with the function being to obtain the prospective lead's contact details in exchange for information or services of value to them. It is important to have a lead landing page setup specific to the campaign objective which can be built with various tried and tested tools available online.
One should keep in mind the following tips to build a good lead landing page:
Make sure your headline is a winner!
Be crisp, clear and concise
Pull out comparisons and state the benefits of choosing you to your target audience
Avoid usage of additional links that only serve as distractions from the goal
With all the basics done, the next step is making sure your lead landing page reaches your target audience through geo-targeted and demographic-targeted amplification. The tools you use for this could vary from relevant testimonials or reviews, webinars, proof, free demos or videos. A second amplifier on the landing page is also useful to dispel doubts and to have more confidence in the product.
Tips to convert sales when setting up the lead landing page forms are:
Close quick. So don't make the information gathering long and tedious.
Collect the information only which is essential. Avoid having more than 3-4 fields. At the top of the funnel though you definitely want to collect a contact detail such as an email address or phone number in case of a mid-funnel drop off so you can retarget.
Social messaging tools used for business can be especially helpful here for quicker conversions.
CRM Tools
A CRM or Customer Relationship Management tool is almost an essential today in business. As has been said before, information in today's world is as valuable as oil in yesterday's. Whether the customer journey for conversion in your sales cycle is short or relatively long, being able to meaningfully engage with your customer and the way your brand or product is presented here matters for the customer in their buying journey. But the benefits to your own company actually also do outweigh those to the customer is created and used properly.
Here are some of the ways you can use CRM tools to keep your business on track and in check:
Being able to have a bird's – wait, hawk-eye view on your business processes, you not only are able to see the pipeline and converted sales but also real-time performance of team members from all departments – sales, marketing, service and grievance redressal. Further, it's the one place where you can have documents available with custom level accessibility for more efficient working.
Tracking Customers and Loyalty
Being able to utilise data of customers that helps in their first and subsequent journeys with you makes for a more pleasant experience for the customer and also helps you as a business use predictive selling that could be a win-win for both. CRMs when integrated with social media will give you a quicker insight into a customer's likes, dislikes and other relevant information they choose to share.
Integrated & Targeted Marketing
Choose your CRM based on the business goals an scaling opportunities they offer. These can include integrations with a variety of social media, with google ad manager, with the other software you use whether an accounting software, your loyalty program or the email marketing tool you use. When your CRM integrates well, you can actually segment your audience and create programs, offers and solutions custom to each target group.
Every interaction that takes place on the CRM is an opportunity to check efficiency and road blocks from both – the company as well as the customer's perspective. Being able to utilise this data as technical feedback on your processes is important to make the best use of the CRM software. Similarly, this is a key point where customer feedback can be taken, serviced and resolved in the quickest and best possible manner.
As mentioned in the first point, this is your hawk-eye view of your sales team's performance through every step of the customer journey. Having this process in place ensure teams are logging their day-to-day tasks and work-related activities including prospecting, sales calls. If you have an online retail or e-commerce website, sales tracking is the most basic report that should be generated based on breakdowns by location, time slots, sales-person or channel, item category and the repeat customer data.
Which are the best CRM tools available today?
While the variety of CRMs available are an exhaustive list, to find one that suits your objective and budget is key. Here are some of the few that could vie for your attention:
Salesforce CRM: The leader of the pack offers a host of features and integrations. The essential pack with basic features comes in at USD $25 per user per month when billed annually while the customisable Enterprise edition comes in at USD $150 for the same. Salesforce also has a special product for startups.
ZOHO CRM: This Indian software company is battling it out with the legacy players in this space providing a host of services, features and aggressive pricing to go with that. Starting with a free, limited-feature option for up to 3 users, their Enterprise edition comes in at USD $30 per user per month when billed annually.
Hubspot CRM: One of the most popular solutions currently with solutions for almost every aspect of the business that can be sliced and diced. Their CRM suite bundle starter pack (starts at 2 paid users) is priced at USD $68 and the enterprise solution (starts at 10 paid users) at USD $4000 per user per month when billed annually respectively.
Email marketing was once a generic mail blast that hit all the subscribers as well as contacts whether they opted in or not and all with the same single content. This resulted in a lot of these getting into the spam or junk buckets of mail with very little open rates and even lesser call to action clicks.
Today, its evolved and gotten a lot more personal, data driven, highly customisable and is as simple as dragging and dropping on templates. Privacy laws also have helped in this evolution to a large extent. Personalisation is another important feature to be considered since it encourages more opens from your target group.
Make sure your customer segments are also set-up in the software so your campaigns can be targeted specifically to the audience and for the goal you have in mind.
Some of the email marketing services to consider are:
Mailchimp:
The lifetime free email marketing plan is one of the main reasons why mailchimp is the most popular email marketing service available. While it does offer fairly good customisations and basic email marketing, it lacks on the automation aspect when compared to other players.
It does however have a variety of easy integrations especially with wordpress and shopify sites which makes it the go-to option for first-timers with limited experience or for those with less requirements from their campaigns.
Drip:
Built robustly to cater to the needs of ecommerce sites, Drip truly helps you organise data on customers that can use analytics to turn data into business. It also integrates with major ecommerce platforms from shopify to magento and everything in between.
Pricing for this starts at USD $19 per month. It also gives you the additional option of using SMS for the same marketing for USD $15 for the first 1000.
Others:
Other notable solutions include constant contact, webengage, hubspot, sendinblue and constant contact to name a few. Additionally, many of the CRM solutions also do have email marketing integrated.
Published by: cwt