Does SEO & Web Design Go Together?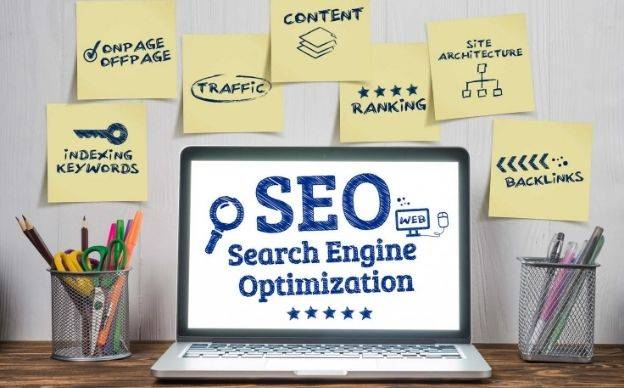 Many site owners fail to understand the complicated relationship between SEO and web design, considering that SEO affects how a site works while web design has to do with visual aspects, which makes it seem like completely separate sides of an equation.
However, they both work together more seamlessly than you might realize as web design and SEO, both share a common goal of providing users with a great experience.
Here are 5 ways how SEO and Web Design go together:
Mobile-Friendliness: The importance of making a website mobile-friendly should already be known to someone who's even slightly familiar with SEO or web design. In fact, you are a few years behind already, if this isn't something you've taken time to do yet. In 2015, Google made mobile-friendliness a ranking factor. In 2017, Google introduced mobile-first indexing, making it clear how important Google views mobile-friendliness.
However, many websites still haven't taken the clue. With a steady increase in the number of people searching on mobile devices, the number of people searching on desktops has been declining for a few years now. As more than half of all web traffic is coming from mobile devices, it can be understood that more than half of your audience is also likely to be on their mobile phones.
Hence, you could be accidentally alienating half of your users, which is a massive number, without a mobile-friendly website design. Your rankings could even plummet as a website with a high bounce rate, due to not loading properly on a phone or tablet, which is going to send bad signals to Google.
An Easy-to-Read Design: Content is quite likely something you must have spent a lot of time on if you have been working on improving your SEO. Sometimes people fail to realize how the design of a website can have a huge impact on your content or at least the presentation of it.Poor web design can turn off a user if they do not get what for they visited the website.
Even if you manage to bring the audience to your site, pages with blocks of content in strange places, with too many hyperlinks that don't serve a clear purpose usually erase that audience base.Sites that are difficult to read on any device or desktop are going to turn people away quickly just like websites that are not mobile-friendly.
Making it easy for users to take in your content, web designers understand how to create websites ensuring you get the most for your money.How people pay attention to your site can be affected by elements like white space, line length, and other extra elements such as images. By going for an inclusive web design format, it is good remembering to consider people with disabilities.
Sitemaps: Web design can help your website to win over in ways more than just one. If you want search engines to be smarter about how they crawl your website, a crucial element to have in place is a sitemap. Search engines are provided with a guide of all the pages and content on your website by your sitemap.
Hence, to tell search engines what pages are most important to your site, this gives you the chance. For larger websites, as well as newer ones that might not have any external links just yet, a sitemap is an especially important part to get right.Sitemaps also aid in user navigation apart from its benefit to search engines. A new visitor, for getting help around the site, can refer to a sitemap. Giving web pages a better chance of ranking highly, sitemaps also contain important metadata about your web page.
Website Speed: If your website is slowing down, it might have something to do with your web design. One of the most important aspects of technical SEO is website speed, which is a primary deficiency for many websites. People are likely to bounce quickly if your website is too slow, affecting your website ranking.
Page speed is a known ranking signal and hence a lot of time is needed to be devoted to speeding up your site by optimizing your images, eliminating unnecessary plugins, allowing browser caching, and so on.A website should ideally load in two seconds. As many as half the users visiting your site are likely to abandon it when it takes longer than three seconds.On mobile devices, page speed is even more important as people are even less likely to spend time waiting. Page speed is as much important to Google as any user.
Google's ability to crawl a website is affected by the speed of a website.A website won't have as many pages indexed if its page speed causes Google to crawl fewer pages. It will be impossible for these pages to rank at all when this happens. Also, to ensure website security through "https" encryption is highly necessary.
Gaining Users' Trust: You can never measure how much people trust your website, unlike some other SEO factors. However, to get your website rank higher, gaining trust is a huge part. There is no doubt that it becomes difficult to change minds once people form an opinion.Perfected websites that provide phenomenal user experiences are what we have got to see over the years and it is what we usually expect to see on opening a website.
Websites that are clean, easy to navigate, and are quick in giving us the desired information are usually counted as more trustworthy.Most people are likely to have a bad impression and leave and not come back if a website looks old and outdated or is difficult to access. A product or service that you offer, might exactly be what a person is looking for but your website does not convey that. A bad website creates an impression that your business/organization does not put in much effort.
SEO and web design results best in partnership and improving your web design doesn't have to be difficult. So, while designing a website, keeping these points in mind can help you grab higher rankings.
Published by: cwt