The 10 Most Misunderstood Facts about Digital Marketing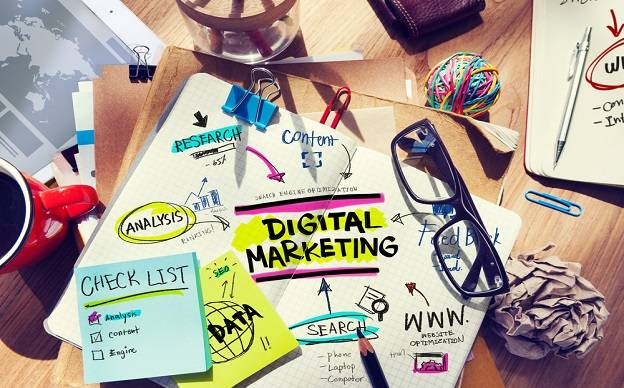 With digital marketing evolving as an important marketing strategy, there are also a lot of misconceptions people have about the business. Read ahead to learn about the 10 most misunderstood facts about digital marketing:
SEO is easy as pie: SEO (Search Engine Optimization) is a crucial element in uplifting your company's profile in various search engines. A mix of strategic keywords, SEO ensures people searching for those keywords would see the content of your company first than any others. While many consider SEO as an easy task, only experts know the best combination of keywords to make your content stand out from the rest of its kind.
Negative reviews are always bad: You only improve when you are criticized. While many companies consider removing negative reviews or involving in a public dispute with the reviewer, it is always advisable to see negative reviews as opportunities. A negative review feeds you with relevant information about where your company has a scope of improvement. Thus, by addressing complaints with a productive and private interaction with the reviewer, you can convert a detractor to a supporter.
One social media site is enough: Never lose on all your potential customers by believing this myth. Many companies take to only one social media site- Facebook, Instagram, or Twitter, depending on their aim to target a specific demographic (Facebook being a potential media for the older generation and Instagram for young influencers). However, it is safe to realize that doing this blocks you off from a large potential audience.
There's no place for Digital Marketing in the company's core: Most businesses opine that digital marketing does not make much of a difference in boosting business. While the truth is, to grow your company's customer base, digital marketing should always be integrated with the company's business and marketing strategy.
A good website is always stuffed with content: A good website demands high-quality, relevant content to attract or retain more visitors. A website stuffed with too much senseless content is not the right way to build a high-ranking website. It does more harm than good so the focus should always be on quality than quantity.
To have a website of our own is enough: Digital Marketing is usually misunderstood by businesses to just have their own website. Although the creation of a website is the first step to mark the online presence of your brand, it is not all. To have a strong online presence felt everywhere, you should focus on regular updating, posting, and back-linking.
A successful digital marketing strategy demands high website traffic: This might not be the case necessarily. Yes, a good number of website visitors do expose your business to a number of potential customers but that does not necessarily ensure conversion of each visitor into your customer. Hence, digital marketing is not only about increasing high website traffic but also about attracting the right kind of visitors.
Digital Marketing is basically Social Media Marketing: Social media marketing can be called a sub-sect of digital marketing and hence the terms cannot be used interchangeably. Digital Marketing involves a lot of other elements in addition to social media.
Only small businesses do digital marketing: Digital media plays an important role in increasing customer base and retaining them and hence is important for businesses of all scale. While established businesses start to believe that they already have a set of loyal customers and need not invest in digital marketing, it can prove to be a big misconception.
E-mail marketing is inoperative: E-mail marketing is the oldest online marketing strategy and hence is now perceived as dysfunctional by many businesses. However, the truth is, it is still one of the most effective digital marketing strategies. E-mail might not have as large a reach as social media but is still ideal for engaging with your most loyal customers. Also, the subscribers to your e-mail list get to know about your initiatives and products directly from you.
Realizing these digital marketing myths can always help you choose some full-service digital marketing firm to help you boost your business better.
Published by: cwt