What to expect from Cryptocurrency Investment in 2020!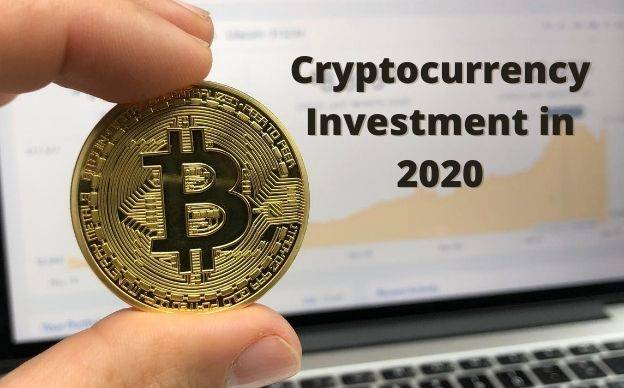 'Swell' by Ripple will set the Bar for Adoption: Ripple's annual event 'Swell' will set the bar for adoption increasingly. In 2019, the type of evolution

and conversations that were presented at Swell were mind blowing. Helping us realize the full potential of the XRP ecosystem is that no other cryptocurrency comes close to achieve what Ripple is doing.

The Giant Secular Bull Market will continue: For the crypto market, Bitcoin remains the leading indicator. The long term BTC chart looks to be setting a long term base.  It also suggests that the ongoing bull market pace might slow down in comparison to the previous bull market. It cannot, however, be predicted to be very certain. We might need to change our investigating strategy pattern: from buy-and-hold to a combination of holding for the long term with medium-term trades, based on how Bitcoin will behave around current price levels.
Bitcoin will need additional time before moving to a state of accelerated rise, presumably. In the foreseeable future, the grand secular Bitcoin bull market seems to be still in place and not go anywhere, in the message of the long term BTC chart. Similarly, in 2020 and beyond too, the grand crypto bull market will still be intact.
'Risk On' Markets Supportive of Crypto Bull Market: Though this prediction might feel like not very new, this will be relevant as well as important for 2020. To understand this point, a step back will be required. Bitcoin is increasingly connected to the rest of the financial markets is because of the introduction of futures. Unlike any time ever before, large traders would be able to switch their capital from non-crypto markets like stocks, currencies, etc. to Bitcoin in two directions. Crypto markets, because of this would probably be more subjected to the tactical risk cycles. The bear market, as well as big crashes in BTC in 2020, are likely to decrease exponentially.
Integration with Real-World Applications: Integrations between "real world" and the crypto world will be seen to increase. 2020 will be a pivotal year wherein blockchain/crypto, will probably move closer to the real world. Crypto and blockchain world, so far, has been standing on itself, very isolated. However, 2020 can be seen as a pivotal year in which blockchain/crypto will move closer to the real world. In the enterprise world, especially, ways to open up real-life data integrations with blockchain/crypto applications would be seen more.
Adoption Will Beat Non-Adoption: In cryptocurrency prices, what ultimately will make a difference in adoption. However, in 2019, no adoption driven price discovery mechanism could be seen. Given the evolution of the crypto market, in 2020 too, it would not be the key driver for all the cryptocurrencies. XRP might be one exception to start making a difference. In transactions, the adoption of XRP will start to become really significant with the growing demand for XRP significantly.
It is clear from the partnership between Ripple and Moneygram (one of the largest money transfer services worldwide), how fast the volumes are growing that XRP is transferring from one currency into another currency (one source and another source). The $200M that Ripple raised to accelerate the XRP adoption process(just before 2020 started) was featured in Fotune.com. Only a handful of other cryptocurrencies are there that come close to similar signs of growing adoption. 99% of cryptocurrencies, however, show no signs of adoption at all. They will disappear sooner rather than later.
Published by: cwt