Affiliate Marketing in 2020: How can you earn money out of it?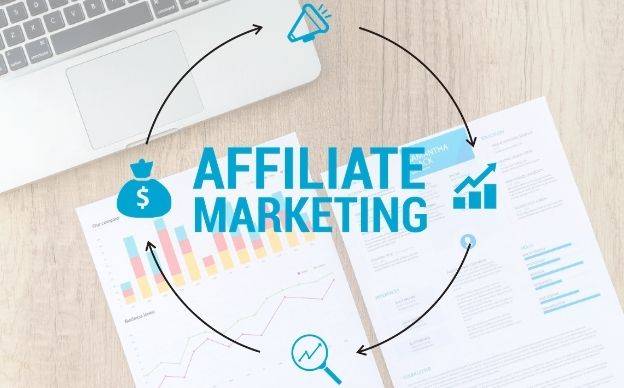 For anyone trying to gain control over their own income by focusing on performance-based revenue options, affiliate marketing happens to be an ideal solution. With affiliate marketing taking a higher position as a way to earn money by digital marketing, here's what affiliate marketing would be like, in 2020:
Influencer Marketing will grow: From the first instance of influencer marketing in 2006 through the launch of PayPerCost by Ted Murphy, influencer campaign has only grown. In 2020, leaving its mark on affiliate marketing, experts predict that influencer marketing will continue to grow. So, this year, affiliate marketers are likely to focus on their social media following by doing well for themselves.
Voice Search optimization is gaining more importance: It is known to all that SEO is the key in affiliate marketing but most affiliate marketers tend to neglect voice search optimization despite making meticulous SEO. However, this year in 2020, affiliate marketers can no longer ignore voice search, experts say. Experts have also predicted that this year at least 50% of all searches on the internet would be voice-based.
According to Gartner, in 2020, 30% of all searches will be done on a device without a screen. Hence, this year, affiliate marketers and affiliate programmes should start optimizing their content for voice search as it going to be one of the most important search methods.
Native advertising will gain momentum: This year, native advertisements are set to make a mark. It is almost a well-known fact that traditional advertisements will not cut it anymore in 2020. Today, users are turned off by advertisements. Statistics say that it is 475 times more likely for you to survive a plane crash than click on a banner ad. Traditional advertisements are thus, as ineffective as this now. Affiliate marketers and affiliate programmes are hence encouraged to dive into native advertisements in 2020.
Affiliate marketing will be influenced by data-driven marketing: Although data-driven marketing is considered controversial in some circles, some might even say it is unethical. But, what is to be noted is that most big companies have started leveraging this form of marketing, because of which experts predict that affiliate marketers will indulge in data-driven marketing in 2020. Data-driven marketing which uses data to drive marketing is sure to affect affiliate marketing in 2020. Only leveraging data-driven marketing you can grow on your affiliate marketing campaign in 2020.
Affiliate marketing will be more about image and video-centric content: With the attention span of people shrinking, video content and images in 2020 will be the king. It is predicted that in 2020, as people nowadays lack the patience to read a full feature-length article to gain information, written content will play second fiddle to video and image content. Rather, they would choose to read an infographic image or watch a video on a topic they want. Hence, 2020 is going to be more about image and video-centric content rather than traditional articles for affiliate marketing.
Published by: cwt