E-mail Marketing Trends to Boost Conversion Rates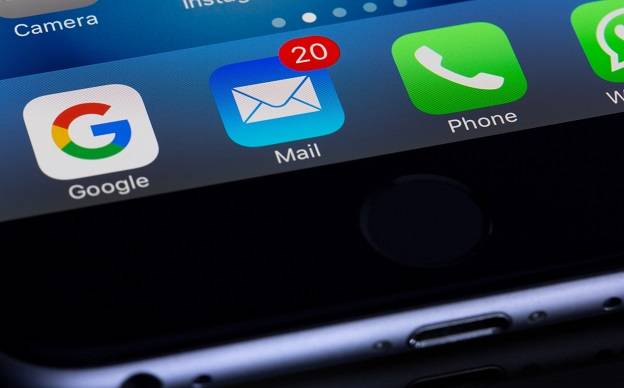 With the digital world constantly changing, e-mail marketing trends are also directly affected
To ensure e-mail marketing will continue to convert, marketers need to adapt to the 2020 landscape.
Here are five e-mail marketing trends in 2020 to boost conversion rates:
E-mail marketing is durable and will last: With a vast and obvious shift towards social media from the e-mail, rumor has it that e-mail marketing won't last into 2020 as e-mail users are not as invested as they used to be earlier. However, a digital strategy leaving e-mail marketing would be a blunder as e-mail marketing is likely to survive this year and even after. Many believed that e-mail subscribers would drop drastically with the introduction of GDPR in recent years. Despite GDPR making it compulsory for businesses to offer subscribers the option to opt-out of receiving e-mails, it hasn't meant the death of e-mail marketing.
Rather, brands still have a strong subscriber base signifying the trust of their consumers on them, to continue receiving their e-mails.Brands, who can stand up to their trust with quality content, this year, would be bigger achievers in e-mail marketing strategy than ever before. Although for millennials and Gen Z, e-mails might not be the primary channel of communication, but the return on investment brands can achieve through it is far ahead of its competitors.
Accessibility comes to the fore: Accessibility has never been a priority for the corporate world but that would no longer be the case this year. Brands have started realizing that their methods of creating and distributing content leave out on a huge community of people and hence aren't universal. The ways people can access content from brands are affected by impairments of sight, hearing, and mobility.
You can, therefore, improve your audience base by adapting your e-mail content accordingly. Keeping a wider audience in mind, brands need to change the design of their content. Shorter paragraphs with enough spacing make for better readability, for instance. Also, visual hierarchies established through headers and clear call-to-action make e-mails and newsletters more accessible. It is a good practice to boost image SEO by optimizing the file name and alt text for screen readers while using images like e-mail headers and infographics.
E-mail designers should focus on another key area- color. To make it legible to people with visual impairments like color-blindness, high contrast colors should be paired together. While these changes aren't that much of a challenge, it can be handled both by an in-house team as well as an agency. The central point to focus on is ensuring these changes will only increase in quality e-mail subscriptions.
Automation and data-driven e-mails: In the e-mail marketing trends of 2020, data is going to be a driving force. The data you collect and analyze would help you determine market segments and ways to reach them. To learn how many e-mail follow-ups are required per campaign to achieve the set e-mail marketing goals or boost e-mail deliverability, you should already be collecting data.
You can gather data that you might need on the behaviors of customers as well as personalities, through surveys and questionnaires.With the introduction of Artificial Intelligence (AI) technology, the process of data collection has witnessed massive changes. To run sophisticated data collection software that not only collects data according to your specifications but analyses it for better conversions, AI is used.
AI can be used to conduct effective tests, though human intervention is obviously necessary for programming it. Used also for e-mail and marketing automation, AI, with a few quick inputs can help you trigger responses within your software to send follow-up e-mails tailored to market segments.The reason that would account for AI to be one significant e-mail marketing trends in 2020 is because of how customer-driven it can make your strategy. AI can take on the manual work and streamline the process of responding to users to determine which content to promote instead of staff having to study e-mail open rates.
E-mail marketing goes omnichannel: To believe that an omnichannel strategy simply means to have a brand presence on multiple channels, is the mistake often committed by marketers. This belief is not true and even more in 2020. It is no longer enough just to focus on social media as a separate entity from e-mail marketing. Both of them need to work in tandem alongside the website strategy, which means pushing for e-mail subscriptions on your social channels and with exclusive discounts or content, motivating users to subscribe.
Likewise, users should be prompted to follow you on social media or to visit your website through e-mails. Though some of the basics of e-mail design are these, yet, they are going to be important this year. Tying e-mails into your larger referral strategy, your multiple channels should feed into each other, consequently improving the number of eyeballs on your brand, and your conversions.
Personalizing makes e-mails better: After personalization being talked about so much in the previous years, to think that it is no longer a necessary part of marketing strategies, one might be forgiven. In fact, boosting conversions, personalization is one aspect that will help you create targeted and relevant content and is hence crucial to e-mail marketing.
For 2020, you should start by analyzing your user personas to ensure that your personalization strategy works. By understanding your primary customer segments, you can create content that they will positively respond to. You can further segment your e-mail list with AI technology to create targeted content that will feel more personal to users.
Though a personalized e-mail strategy is a little time-consuming but results with impressive rewards as they deliver an improved, interactive experience to users. Personalized e-mail campaigns help you create targeted content from the welcome message to the checkout page, thus improving your open and click rates.
Following these e-mail marketing trends this year, companies will witness increased open and conversion rates.  While it can be difficult to implement all the trends listed here but considering one trend at a time would be able to overtake your strategy proving it more effective in the long run.
Published by: cwt